BF_04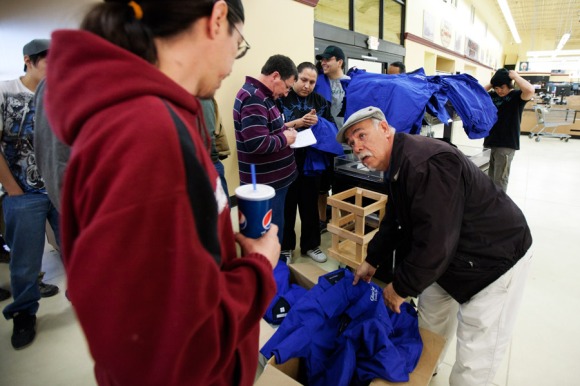 Assistant manager Virgil "Buggy" Edwards hands out uniforms after an employee meeting a day before the store's opening. Edwards is chairman of the Siyeh Development Corporation, which began its search for the store's location in 2008.
This entry was posted on 5:02 am , May 12, 2012
You can follow any responses to this entry through the
RSS 2.0
feed.