RB_NN2012_NDG6741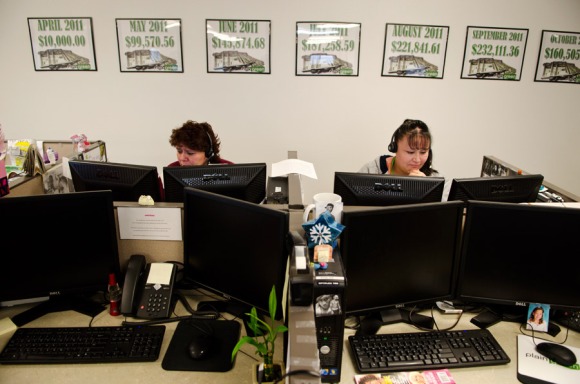 Employees work in front of framed signs that display how much money Plain Green has given back to the tribal council every month. The company generated nearly $1 million for the tribe in only six months.
This entry was posted on 6:55 pm , May 17, 2012
You can follow any responses to this entry through the
RSS 2.0
feed.