RB_NN2012_NDG6686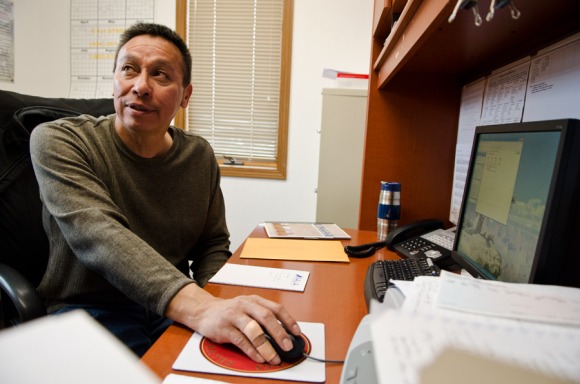 Tribal Councilman Ted Whitford sits at his desk in Rocky Boy Agency. Whitford is a member of the Chippewa-Cree Business Committee, which oversees businesses like Plain Green Loans, LLC. and the Northern Winz Casino.
This entry was posted on 6:55 pm , May 17, 2012
You can follow any responses to this entry through the
RSS 2.0
feed.