FP_05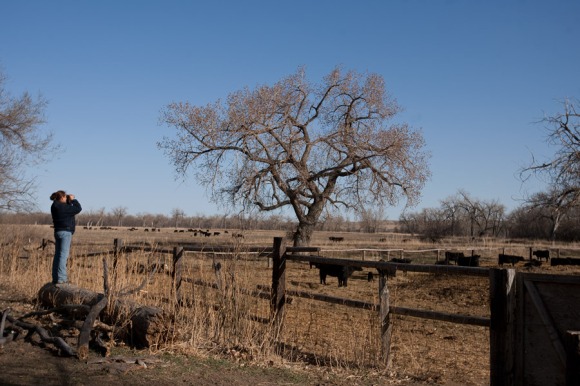 Niki Smoker uses binoculars to get a better look at a heifer that has gone into labor. During calving season Smokers' job is to keep an eye on heifer's calving for the first time in case they have trouble giving birth.
This entry was posted on 5:13 am , May 12, 2012
You can follow any responses to this entry through the
RSS 2.0
feed.